Agency
Background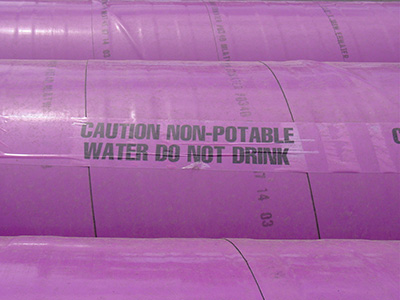 The DSRSD-EBMUD Recycled Water Authority (DERWA) is a Joint Powers Authority that was formed in 1995 between DSRSD and EBMUD. DERWA's mission is to provide a safe, reliable, and consistent supply of recycled water, and to maximize the amount of recycled water delivered. The SRVRWP currently provides recycled water to customers in Dublin and San Ramon. Future phases will extend recycled water delivery to portions of Blackhawk and Danville.
The Authority is directed by 4 boardmembers, 2 from DSRSD and 2 from EBMUD. The current boardmembers are:
EBMUD
Director Frank Mellon (DERWA Chair)
Director John A. Coleman
Alternate, Doug Linney
DSRSD
Director Dwight (Pat) Howard (DERWA Vice Chair)
Director Georgean Vonheeder-Leopold
Alternate, Ed Duarte

Meetings
Board meetings are normally scheduled for the fourth Monday of even calendar months. Occasionally adjustments to that schedule are required to accommodate for holidays and other commitments so it is best to contact Nicole Genzale (925-875-2203) the DERWA Authority Secretary, to confirm the meeting schedule shown below.
Location
Dublin San Ramon Services District Boardroom
7051 Dublin Boulevard, Dublin
Dates
Regular Meeting - October 23rd, 2017